Kiến tạo dự án hoàn hảo nhất với phát minh tốt nhất của Autodesk
Cùng khám phá những kỹ thuật hiện đại nhất trong bộ sưu tập phần mềm dành cho thiết kế và sản xuất sản phẩm kỹ thuật
Một bộ sản phẩm hoàn chỉnh đi từ thiết kế đến quy trình sản xuất với 1 thuê bao duy nhất
Các sản phẩm trong PD&M Collection


Mechanical design and 3D CAD software


True shape nesting software for Inventor to optimize yield from flat raw material


Integrated 2.5- to 5-axis CAD/CAM programming solution for Inventor and SOLIDWORKS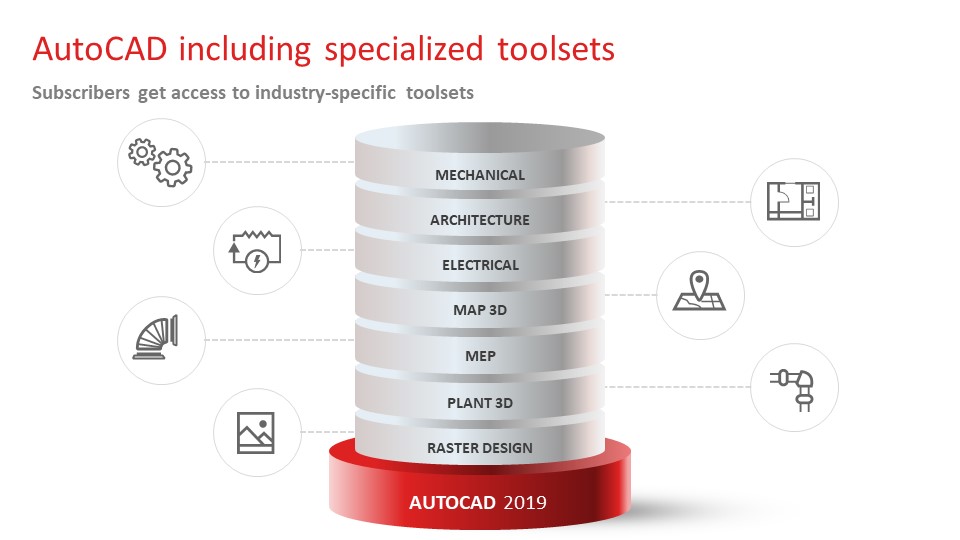 Software for 2D and 3D CAD. Subscription includes original AutoCAD, specialized toolsets, and apps.
Includes:
AutoCAD (WIN/MAC)
AutoCAD Architecture (WIN)
AutoCAD Electrical (WIN)
AutoCAD Map 3D (WIN)
AutoCAD Mechanical (WIN)
AutoCAD MEP (WIN)
AutoCAD Plant 3D (WIN)
AutoCAD Raster Design (WIN)
AutoCAD mobile app
AutoCAD web app


CAD-embedded finite element analysis software


Conceptualize, plan, and validate manufacturing


Product data management software


Next generation cloud-based 3D CAD/CAM/CAE software for end-to-end product design and manufacturing


Project review software with 5D analysis and design simulation


3D modeling, animation, and rendering software for games and design visualization

Reality capture and 3D scanning software and services

CAD-aware cloud storage for individuals and small teams


Fast, high-resolution renderings in the cloud.
Đại Lý Ủy Quyền Autodesk Miền Bắc:
Công ty TNHH Arotech Vietnam
Address: 803_A21 Green Star, 234 Phạm Văn Đồng, Từ Liêm, Hà Nội
Tel: (024) 3915 6886 Hotline: 0913 208 357
Email: info@arotech.vn
Đại Lý Ủy Quyền Autodesk Miền Nam:
Công ty TNHH Arotech Vietnam
Địa chỉ : Số 01 Đường số 1, Khu công nghệ phần mềm, Khu phố 6, Phường Linh Trung, Quận Thủ Đức, TP Hồ Chí Minh, Việt Nam
Tel/Fax : (028) 3885 6879 Hotline: 0913 208 357
Email: info@arotech.vn