Get Revit + AutoCAD + Civil 3D + more—Powerful BIM tools for architecture, engineering, and construction projects


Get Inventor + AutoCAD + Fusion 360 + more—Professional-grade tools for product development and manufacturing planning


Get Inventor + AutoCAD + Fusion 360 + more—Professional-grade tools for product development and manufacturing planning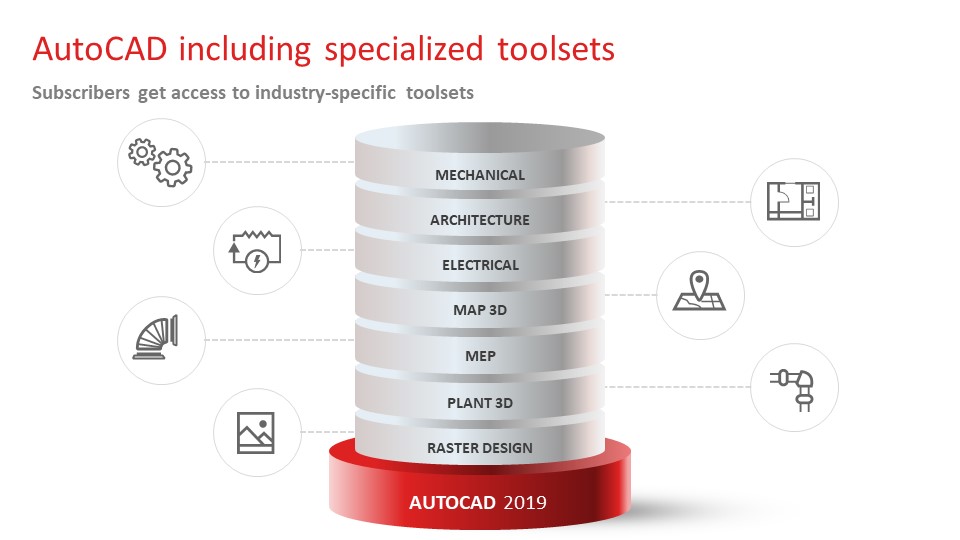 Software for 2D and 3D CAD. Subscription includes original AutoCAD, specialized toolsets, and apps.
Includes:
AutoCAD (WIN/MAC)
AutoCAD Architecture (WIN)
AutoCAD Electrical (WIN)
AutoCAD Map 3D (WIN)
AutoCAD Mechanical (WIN)
AutoCAD MEP (WIN)
AutoCAD Plant 3D (WIN)
AutoCAD Raster Design (WIN)
AutoCAD mobile app
AutoCAD web app
Hỗ trợ tư vấn mua hàng, giúp bạn chọn đúng sản phẩm và giải pháp cho dự án của mình. Là đối tác ủy quyền của AutoDesk, bạn sẽ nhận được báo giá tốt nhất thị trường.
AutoCAD là phần mềm như bắt buộc đối với bất kỳ kỹ sư cơ khí nào. Vậy còn chần chừ gì mà không trang bị những nền tảng cốt lõi để chuẩn bị cho những dự định và tương lai của bạn qua các khóa học về AutoCAD.
Cập nhật được thông tin mới nhất về các sản phẩm của AutoCAD. Những chức năng cập nhật, giá cả, và những hỗ trợ mới nhất cho người dùng.
LIÊN HỆ ĐẠI LÝ ỦY QUYỀN

AROTECH

NGAY HÔM NAY
Nhận tư vấn, báo giá và nhiều ưu đãi
 Hotline:  0913 208 357 - Tel: (028) 3885 6879